Tvet Colleges That Open Applications For 2022 In South Africa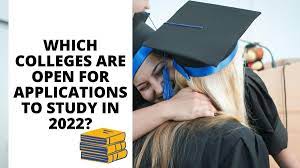 Are you in Matric? Looking to study further in 2022? Institutions of higher learning applications start opening from May 2021 to study in 2022.
Each Tvet College has its own application dates and due to Covid-19 this may change, however, the majority of applications for 2022 are opening in May 2021.
Tvet Colleges That Open Applications For 2022 In South Africa
If you want to study next year in South Africa, you need to start by applying. The key is to find out the 2022 institution application dates.
Applying for tertiary studies can be challenging to find out the details you need. From finding out the application dates to collecting all of the documents required. To help you on the way we have collected all of the South African tertiary institution application dates for 2022.
NB: Application dates may vary and/or change due to the current COVID-19 pandemic. The Institutions reserve the right to change these dates. Confirmation should be sought from the appropriate institution for the dates as these may have changed from the time of publication of this article.
4. False Bay TVET College
6. Tshwane North TVET College
Note: Most South African TVET colleges are open to applications throughout the year.  There are different intake and registration periods for each trimester.