Hewlett Packard Enterprise Graduate Opportunities 2021 is open in various categories therefore qualify applicants can apply now before the closing date.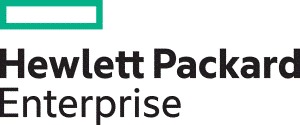 Hewlett Packard Enterprise (HPE) advances the way people live and work. We bring together curious minds to create breakthrough technology solutions, helping our customers make their mark on the world.
GRADUATE PROGRAMME AND INTERNSHIP
Opportunities Available:
Data Science Internship
You will have earned a Bachelor's/Honours/Master's degree in an analytical subject
or other data science related tertiary level qualification just prior to your start date.
Experience with Docker
Experience with GCP and AWS cloud platforms
Experience with streaming data
Experience with anomaly detection
Experience with Postgres
Proficiency in SQL
Proficiency in Python and the Python numerical stack (Numpy, Pandas, Sklearn, etc).
Software Engineer Intern
Bachelor's degree holder with a focus in computer science, IT.
Collaborative, solution-focused and act with a sense of urgency.
Comfortable working in a hybrid (virtual and face-to-face) environment.
Thrive on fresh challenges and continual learning.
Problem solver, a quick study, and hooked on web development
Passionate developer who cares about design, performance, and creating outstanding user experiences.
Exceptional communicator and presentation skills.
Customer Success Internship
You will have earned a Bachelor's/Honours/Master's degree just prior to your start date. Your degree's focus in computer science, software development or another IT-related field would be ideal but is not essential for the customer success role.
Wireless networking knowledge and experience
Asset management experience
Technical background
How to Apply
What we can offer you:
Challenges in an exciting, supportive and international work environment.
Participation in the shared values and purpose that make Hewlett Packard Enterprise one of the world´s most attractive employers!
Things to look forward to during your internship: Private mentoring and coaching, lunch & learn sessions with the broader company.
CLICK HERE TO APPLY ONLINE FOR THE DATA SCIENCE INTERNSHIP
CLICK HERE TO APPLY ONLINE FOR THE SOFTWARE ENGINEER INTERNSHIP
CLICK HERE TO APPLY ONLINE FOR THE CUSTOMER SUCCESS INTERNSHIP