Foschini Group Graduate / Internship Programme 2022, Foschini Group open a new Group Graduate / Internship Programme application.
Therefore, Foschini Group invites interested and qualified applicants to apply to Foschini Group Graduate / Internship Programme 2022.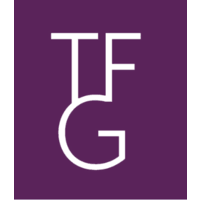 Foschini Group Graduate / Internship Programme 2022
Sales Associate Learners will be required to:
Attend all classroom-based learning activities
Meet all the requirements for the successful completion of the Retail Operations certificate
Be an active and contributing member of the store team, which includes customer service, sales, product management, and professional service
To apply for this opportunity, you need the following:
Matric with English and Maths/Maths Literacy
Be unemployed
Be between the ages of 18 and 29
Be a South African Citizen
Should not be a registered student at a tertiary institution.
Should not be registered on another SETA learnership.
Commitment to spending 12 months on the Learnership programme with TFG
Ability to work flexible hours including shifts / weekends
A positive attitude and a passion for retail
A passion for customer-service
A strong work ethic
If you are interested in this learning opportunity apply now!
Please attach a copy of your ID and Matric Certificate when sending your application.
Interested candidates meeting our minimum requirements will be invited to attend one of TFG's Recruitment events to determine suitability for the role. Please note that your application will serve as a pipeline for Sales Associate Learnership vacancies.
How To Apply